Attention Moms of pre-schoolers and pre-school teachers!  Today, I have a fun and free Mother's Day printable for you.  It's a quick and easy way to add some Mother's Day fun to your day. This Mother's Day Report Card is also a nice add-on for other Mother's Day gifts.  Check out one of our favorites which is the Mother's Day Breakfast in Bed basket.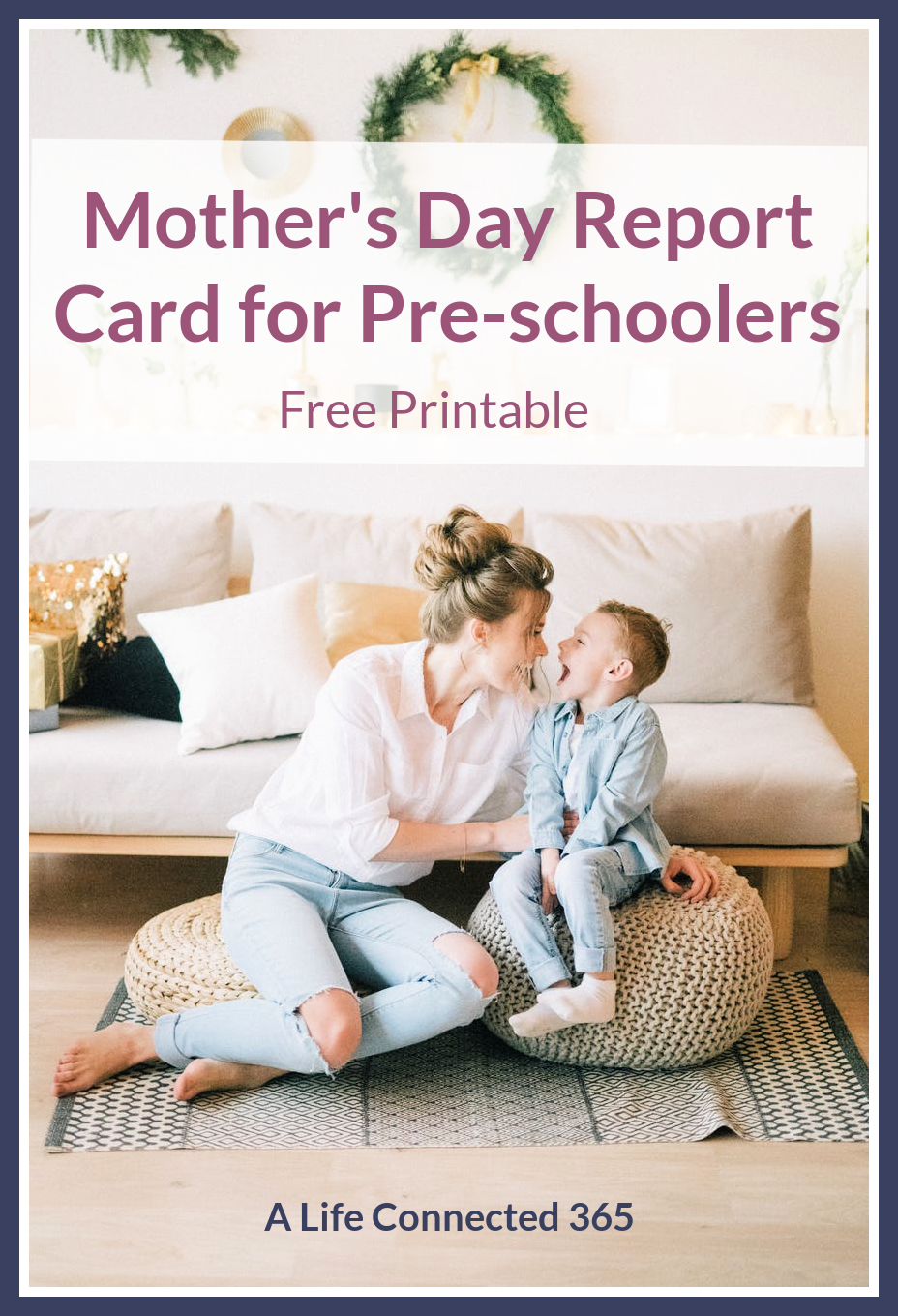 My kids aren't young any longer so my attitude about homemade gifts from my children comes with a bit of nostalgia and reflection.  I can remember clearly to this day sitting at my aunt's table eating breakfast one Mother's Day when my kids came bouncing in with homemade cards, colored pictures, and little books all with the focus of how much they loved me.  At that moment, all of the hard work raising them faded and all I felt was love.  My aunt even said something about "how special it is to receive these items and how much she missed them".  I still have these items in a special keepsake box in my bedroom closet. They mean the world to me.
These special gifts that are priceless to me didn't cost very much.  In fact, they were likely simply fillers of time for their teachers.  To me, they are everything. The gifts document how my children felt about me when they were younger. Now that my youngest is 14 and my oldest is 28, I have to admit that there are times that I pull these cards and gifts out and sit in the love that was intended when these items were presented.
I hope you enjoy this little Mother's Day Report Card and that one day, it brings you joy as you reflect on how quickly our childrens' childhoods fly by.  Make sure they tell you the story of why they think the things that they think about you.  I always find it so fascinating to see how important simple things like dancing in the kitchen with them can be to them.  I remember one year finding out I "spoiled my child" because I poured his breakfast cereal for him. I'm sure there will be more than one laugh as you hear their stories.  If you think of it, circle back here and let me know what stories your children tell you this year.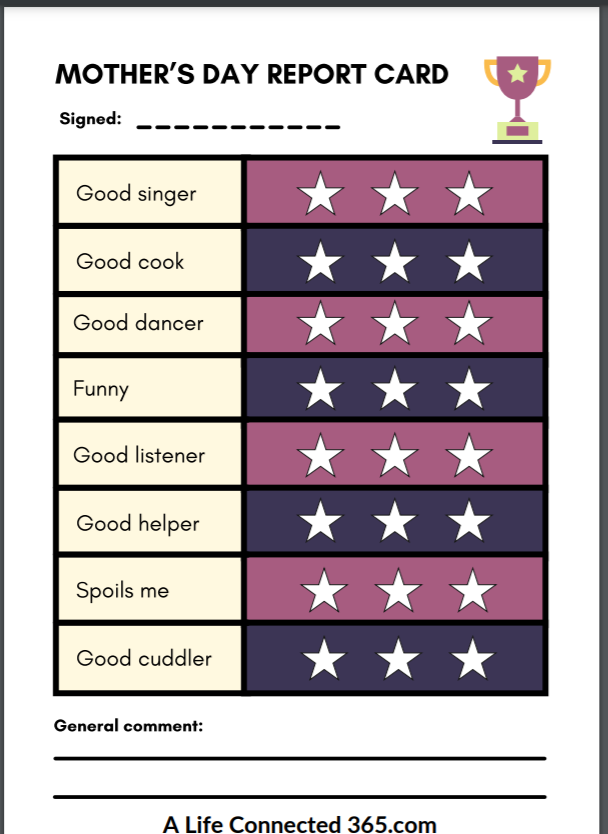 Ok ladies, now it's our turn to chat about this and connect with each other.
I really want to hear what you think about our fun pre-school Mother's Day printable.  What is your favorite Mother's Day gift you ever got? Do you like using printables with your kids or the kids in your classroom?  Do you hold on to your children's gifts and cards or do you have another way to preserve them?  I can't wait to hear your stories. Leave me a comment below.  The comments are right below the subscription box. I'd love for you to subscribe and follow us on social media too.
Until we connect again,
Christina