Attention Moms of pre-schoolers and pre-school teachers!  Today, I have a fun and free Mother's Day printable for you.  It's a quick and easy way to add some Mother's Day fun to your day. This super sweet Mother's Day coloring sheet is also a nice add-on for other Mother's Day gifts.  Check out one of our favorite gifts: the Mother's Day Breakfast in Bed gift basket and while you are at it, make sure to print out the Mother's Day Report Card too.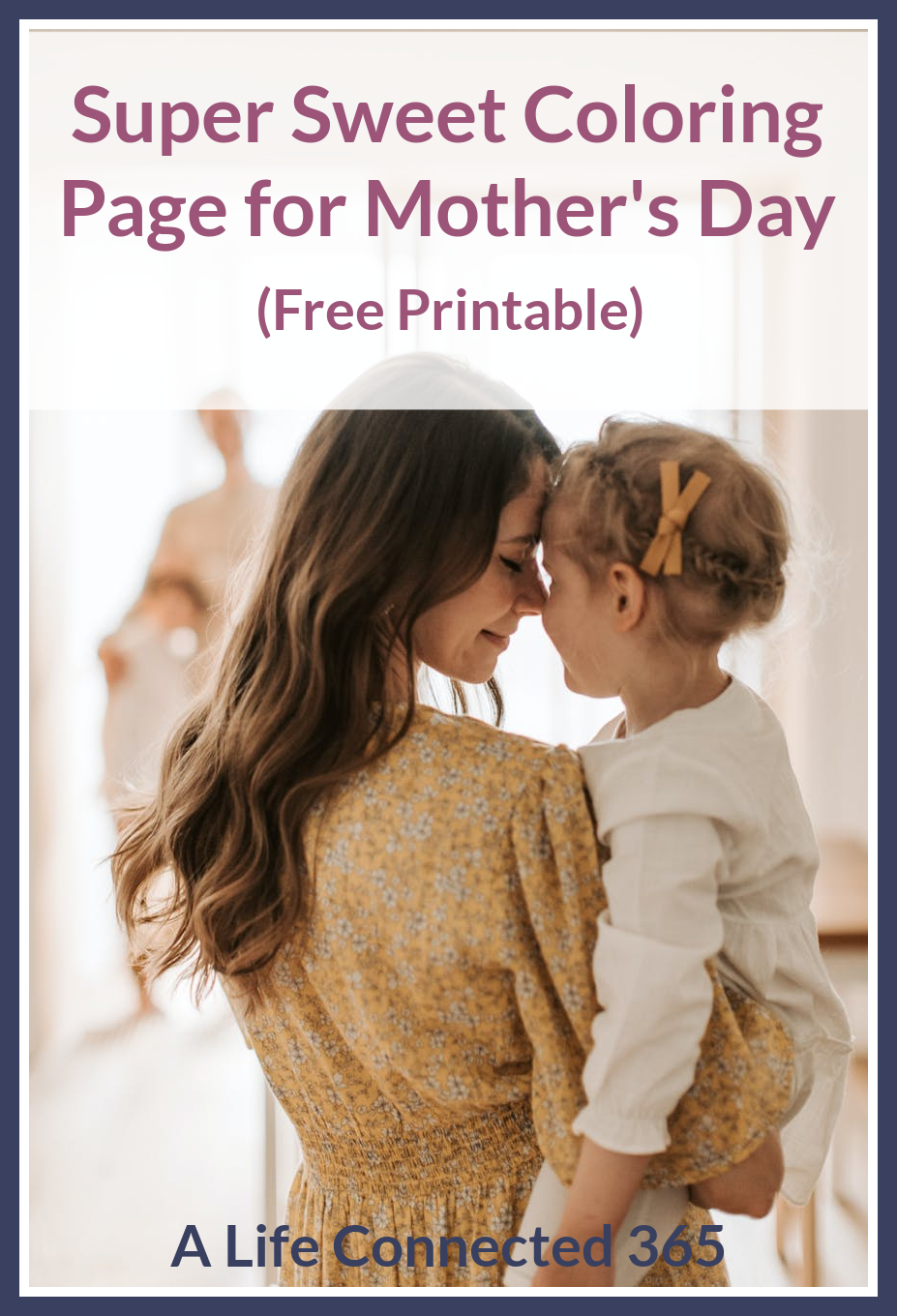 When I became a mother, I knew that I would love my children more than anything. What I didn't know at the time is how much I would love the made by tiny hand creations they would give me as gifts.  Each one is a snapshot in time and a reminder of their little personalities.  My second son was obsessed with the color blue when he was in pre-school.  One year he gave me coloring pages only using his blue crayons. I got a blue Easter Bunny, a blue Santa, a blue shamrock for St Patrick's Day.  Each season brought me a new blue creation. That year, I gave him a customized box of Crayola crayons for his birthday to show him how much I loved his creations.  The box contained only one color.  Anyone want to guess what color?  You got it! It was a box full of blue crayons in four different shades.  My son is now 23 and still loves blue.  It's amazing how much those coloring sheets mean to me so many years later.  And even though now he is a grown man with a beard, he still loves to hear me tell the story of all of those blue coloring pages.  I can't wait to tell his children one day.
I hope you enjoy this coloring sheet with images of what we Moms love. Chocolates and flowers. Super sweet for sure! Maybe you will get a blue one or your child's favorite color of the year.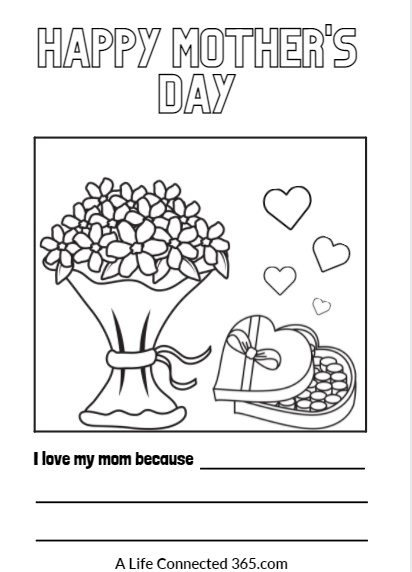 Ok ladies, now it's our turn to chat about this and connect with each other.
I really want to hear what you think about our "Super Sweet" pre-school Mother's Day printable.  What is your favorite Mother's Day gift you ever got? Do you like using printables with your kids or the kids in your classroom?  Do your kids have a favorite color or do you they use the whole box of crayons? I can't wait to hear your stories. Leave me a comment below.  The comments are right below the subscription box. I'd love for you to subscribe and follow us on social media too.
Until we connect again,
Christina