Welcome to A Life Connected 365!
We are a place you can come to for fun, support, and most of all friendship. It's hard living in a disconnected world.  It's time we start connecting again!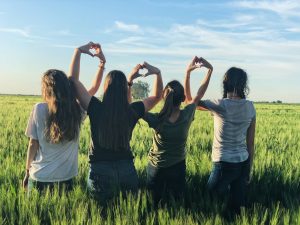 Contact Christina and A Life Connected 365's Team

  
If you would like to sponsor, interview, or have suggestions for us the fastest way to contact the team is via email: alifeconnected365@gmail.com.
Meet the A Life Connected 365 Team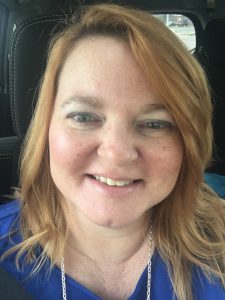 Christina Wiley
Founder and CEO
Christina is a wife and mother with 3 boys, a beautiful daughter, and gorgeous daughter-in-law, Christina always has a house full of laughter.  In her day job, she helps people with their personal and business insurance needs. She believes a life well lived is helping people in any way she can and loving with her whole heart.  She began writing in 2011 at Juggling Real Food and Real Life which chronicles her family's attempt to eat real food while juggling a busy family schedule.  Now, she is branching out in creating A Life Connected 365 to help women find connection with other women in a very disconnected world. In her spare time, Christina is obsessed with the game Township, Harry Styles (thanks to her daughter), Ohio State football, and photography.
Gaye Groover Christmus
Head Writer Healthy Living and Healthy Marriage
Gaye is a wife and mom to two young adult sons. In her day job she works as a health writer and technical editor. Her passion, though, is encouraging married women to slow down, take care of their minds and bodies, and create joy and intimacy in their marriages.  She believes that small steps can lead to big changes, and that women armed with knowledge and a plan can transform their hurried, hectic lives. Gaye blogs at CalmHealthySexy and, coming soon, The Healthy Life Toolbox.
Lori Kates
Travel Head Writer
Lori is co-owner, with her husband, Rick, of a full-service travel agency, Cruise Planners (they don't just offer cruises).  Lori and Rick met in college, both were Accounting majors, and have been married for twenty-five years.  They have two adult sons.  Lori's love of travel, her keen attention to detail, and the joy she experiences when she can share the gift of travel with others were deciding factors in her decision to start her second career in travel.  When she isn't traveling, she loves watching baseball, enjoys hiking, running, and playing Euchre.
Pamela Spadaro
Oola Head Writer
Pamela has been married to Jason for a roller-coaster ride of 27 years, with the ups and downs they've endured she states "she would do it all over again because his crazy balances my crazy".  She is a mom of 3 girls, with a son-in-law, 2 dogs, a grandmother to 1, and 2 puppies. Pamela loves the chaos of a house full of food, drink, family, friends, and of course the poochies.  She loves visiting the zoo to feed the giraffes, traveling, and reading a book on the beach.  In her day job, she has been a Special Education teacher for over 25 years, with an additional, 10 years working in group homes for adults with special needs prior to her teaching days. More recently she has become a Certified Oola Life Coach, Certified in The Green Gap Finances, Oola Speaker, Ambassador, and Blogger.   She has always had a heart for helping others and has not considered herself as one of the born organized people of the world.  Oola has not only helped her organize and balance her own life but also allowed her to help others meet their dreams and goals as well.  She can be seen making her rounds in NE Ohio with her surfboard collecting dreams.