It's been a long, long, long winter.  Cold weather and a worldwide pandemic have made this winter feel longer than usual. Children have been kept mostly in their homes since last spring.  By this time they are likely climbing the walls and driving you completely insane.  An outdoor scavenger hunt is a fantastic way to burn some of that restless energy that has been accumulating over the winter.  Grab your jackets and head outside!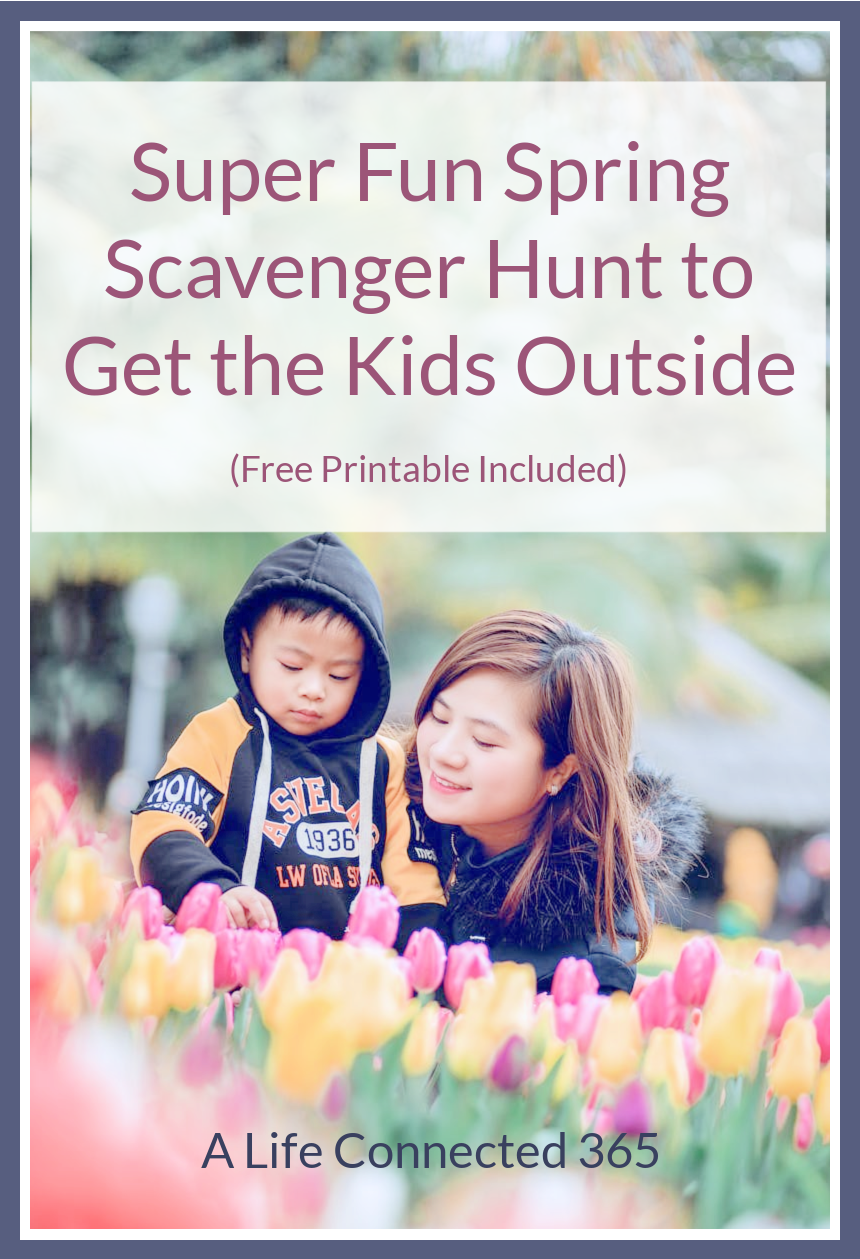 This scavenger hunt is perfect for pre-school and elementary-age kids.  In addition to getting exercise and fresh air, scavenger hunts are great for learning.  Your kiddos will practice their observation skills and you can also mix in some science and nature lessons too.  You are never too young to start learning about the planet we live on.
You can head out to a park or search for these spring nature items in your backyard.  Make sure to wear good sturdy shoes or maybe even waterproof boots.  Pick clothing that you don't mind getting dirty.  You know your kids will find the mud and you want to teach your kids to relax and enjoy their time in nature rather than worrying about staying clean.
Print out the fun printable list, put a pencil in your pocket, and grab your baby's hand as you head out for some amazing time together.  Our babies are only little for such a short time. The more time you spend together, the more happy memories of their childhood they will have as they grow up.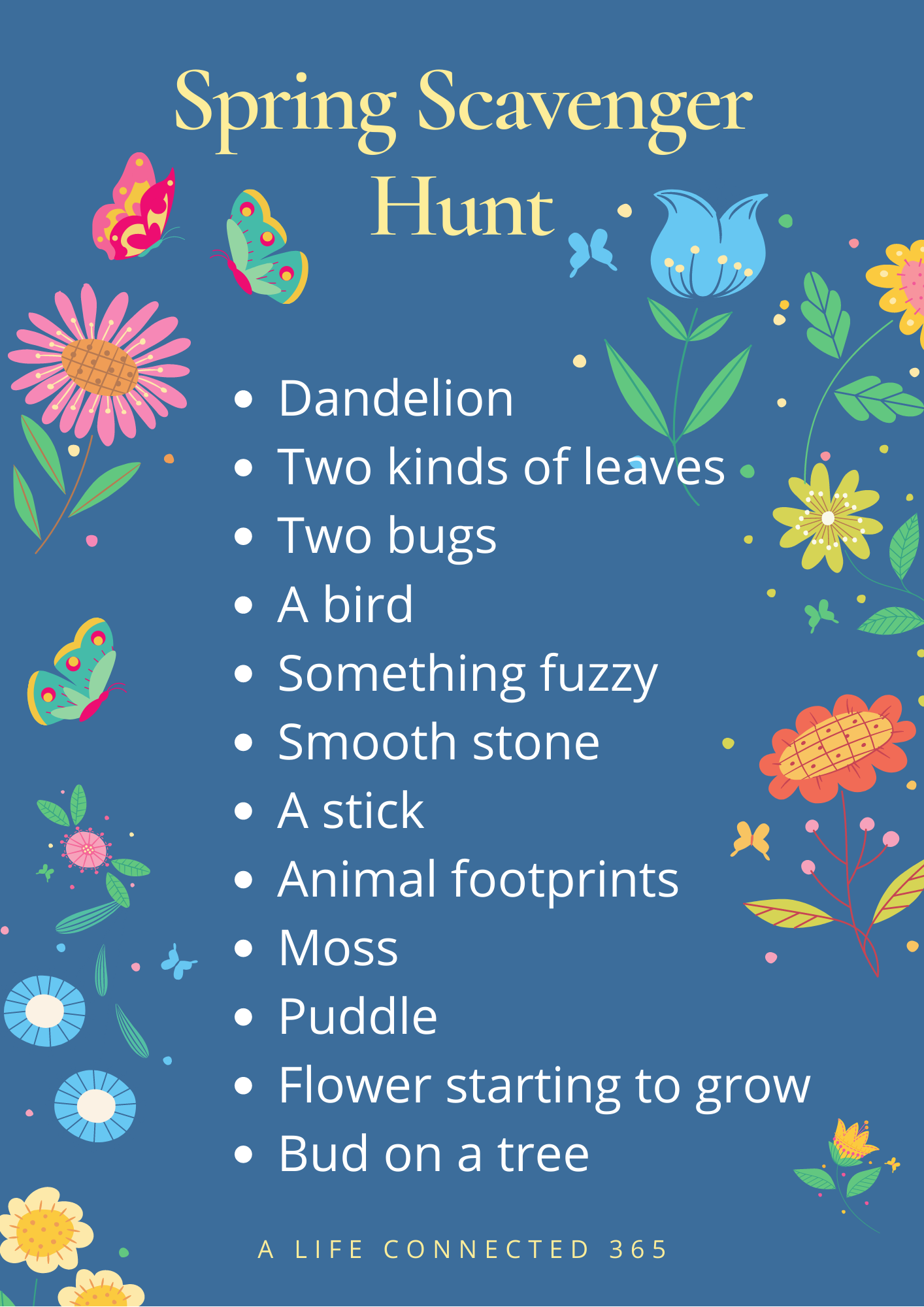 Bonus Scavenger Hunt Tips:
Pack a paper bag or little sand bucket for collecting treasures.
Use a clipboard to make crossing items off your list easier.
A little magnifying glass or binoculars
Be sure to have your smartphone with you. You will want to take lots of photos of your day. If your kids are anything like mine, you will probably have lots of questions to answer so Google will be your best friend. Unless of course, you are already a nature expert.
Relax, have fun, and enjoy making memories together!
Ok ladies, now it's our turn to chat about this and connect with each other.
I really want to hear what you think about spring scavenger hunts.  What tips would you add to make your scavenger hunt extra fun?  What are some of your favorite books for younger kids to learn about nature? How do you handle sensory issues when you are outside? What is the funniest or grossest thing your child has ever discovered outside? I can't wait to hear your stories. Leave me a comment below.  The comments are right below the subscription box. I'd love for you to subscribe and follow us on social media too.
Until we connect again,
Christina