Want to connect with our Connected Community?
A Life Connected 365 does accept guest posts.  However, we are pretty particular about what we put on the site. We are also very specific about what we consider to be a guest post as opposed to a sponsored post (which we also accept!)
Rules, regulations, preferences for guests on my blog:
Previously published posts are NOT ok!
2 – 3 sentence Author Bio goes on bottom of post, with no more than 2 NOT FOR PROFIT links
Posts should be at least 400 words – max is not an issue, but some readers tend to get bored after about 1,000!
ZERO for profit links within the body of the post and no more than 3 not-for-profit links within post.
Meaning: do not send my readers to a site where they need to buy something, but you may send my readers to another site for more information (ex: Wikipedia or your blog). If you are going to send them to a place they need to purchase something then you are trying to submit an ad.  Please see our Advertising Options.
If your guest post fits the above rules and regulations, please submit your post alifeconnected365@gmail.com with "guest post" in the subject line for consideration.
But, what if you want me on your blog?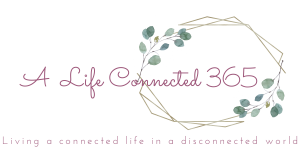 I am available for phone, Skype, Zoom, FaceTime, and email interviews.  Just ask!
I love to write guest posts on other sites and typically have a few posts that I am working on to pitch to other bloggers  and company blogs – so, I should be able to  get to it pretty quickly. Again, please just ask!