This site uses affiliate links and I may earn a small commission when you use my links and make a purchase without incurring an additional fee yourself. Many thanks for supporting this website. Please see my legal page for more details.
Friends and cocktails are a perfect combination for any great weekend.  Aren't we all sick of being home alone and afraid of catching the dreaded COVID-19? It's time to invite your gal pals over and start socializing again. A fun way to get started back into socializing is the simple cocktail party.  A few friends and some great cocktails will ensure a great evening full of laughter and fun. This delicious cocktail will make your house the house where everyone wants to hang out.
And don't worry………..we have you covered for next week too.  Check back each Friday for a new Friday Cocktail to try with your friends.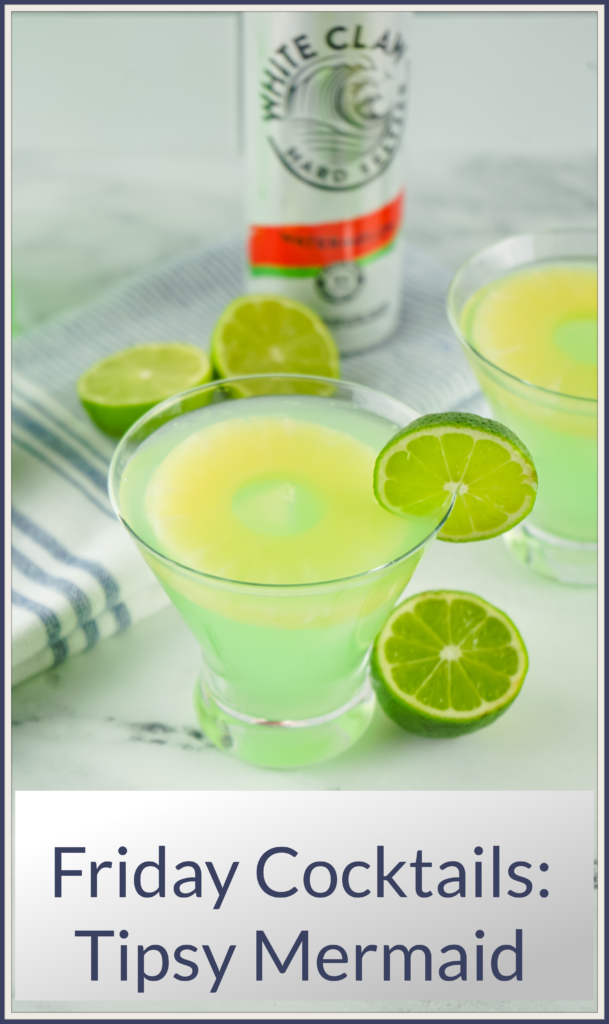 With a little squirt of green food coloring, you can turn up the green color of this cocktail and turn it into a really fun St Patrick's Day cocktail.  On March 17th everyone is Irish and who doesn't love drinking fun green cocktails on St Patrick's Day? Enjoy!
Tipsy Mermaid Cocktail
Prep Time: 2 Minutes
Serves: 2 (10 ounces each)
Sit back and relax with this light and smooth cocktail. The lime and pineapple give it a distinct tartness with an added bit of sweetness. Spiked with rum and given more color and flavor by the blue curacao, while lightened up by the White Claw.
Ingredients: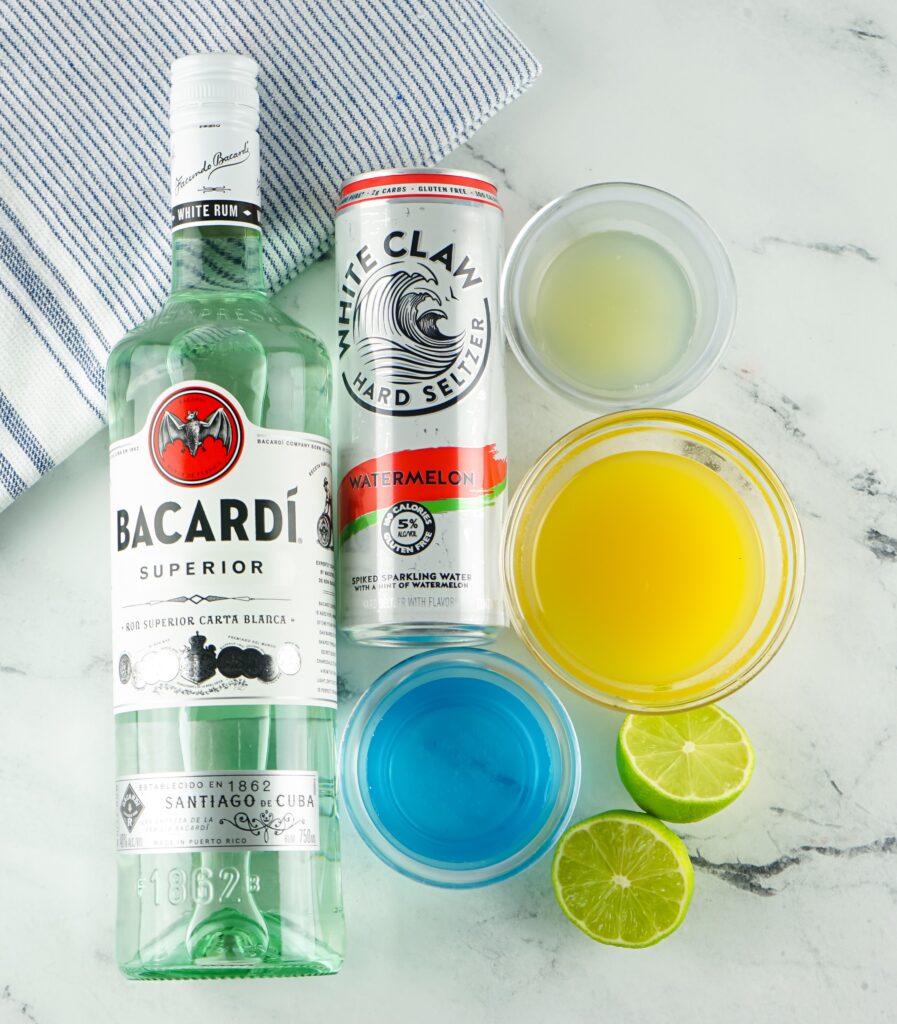 1 Can White Claw Watermelon Seltzer (12 ounces)
3 Ounces Pineapple Juice
2 Ounces Rum
2 Ounces Blue Curacao
1 Ounce Lime Juice
Directions:
Combine the pineapple juice, blue curacao, lime juice, and rum in a mixing container such as a small pitcher and lightly stir.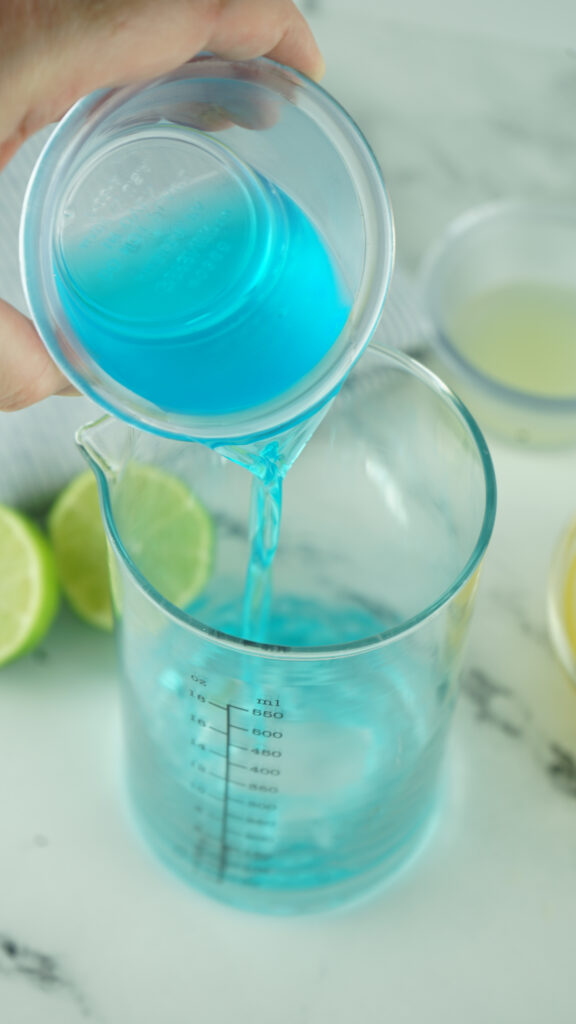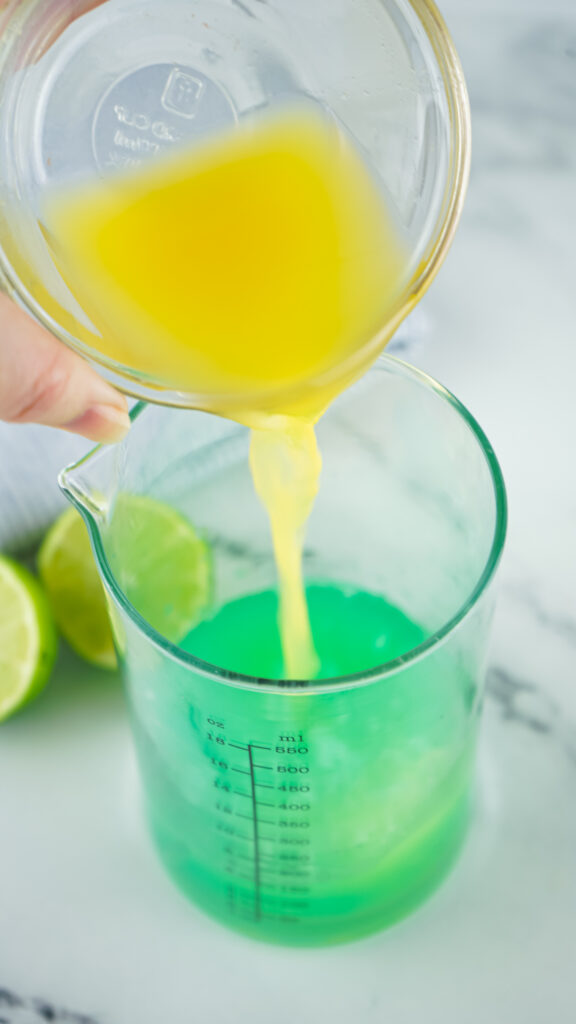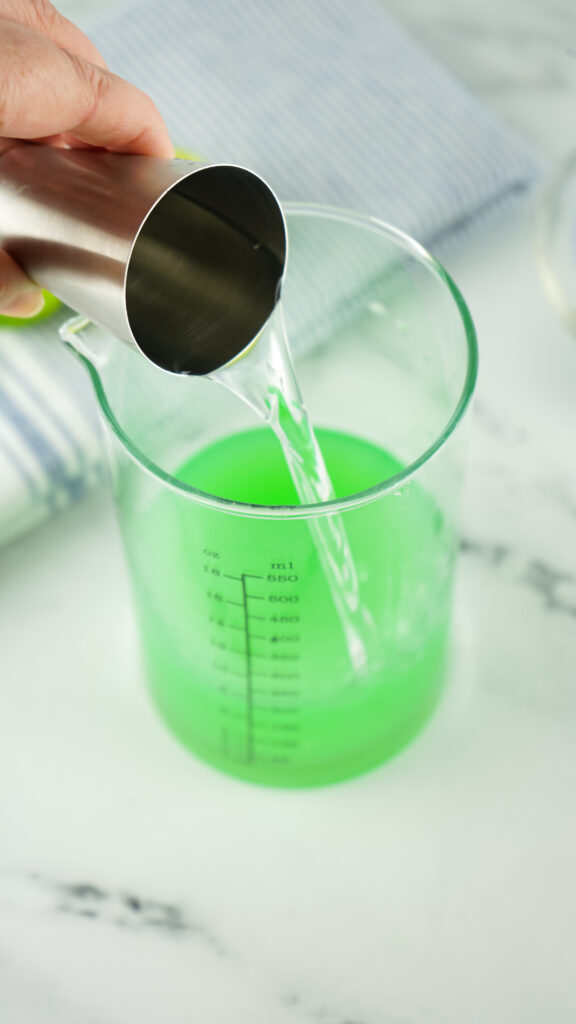 Pour in the White Claw and give a light stir, but not too much as you don't want to flatten it.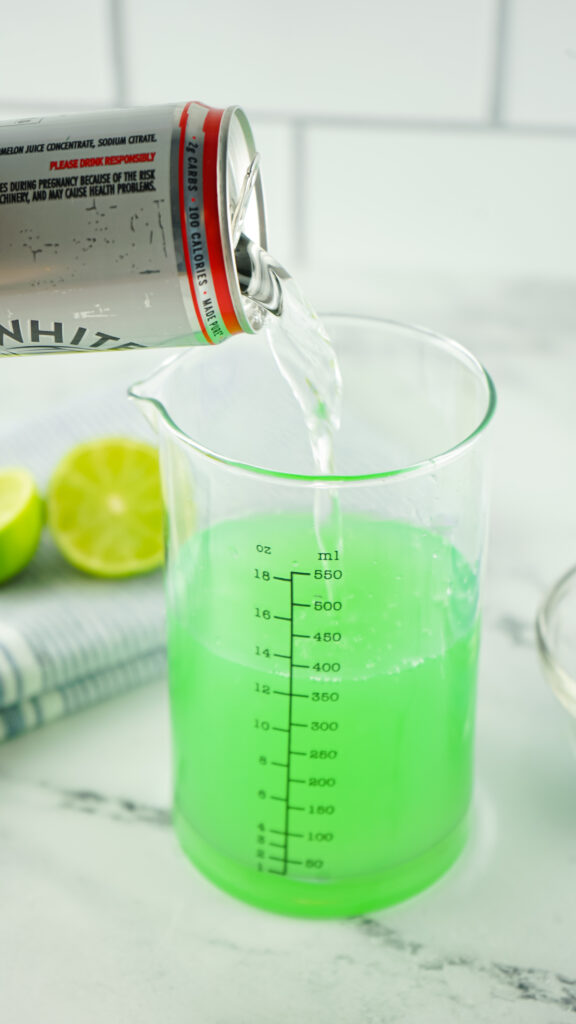 Serve with ice, a lime slice, pineapple slice, or maraschino cherries, if desired, and enjoy!
Tips:
This is meant to be a lightly flavored cocktail that's not overpowering, but a gorgeous and eye-catching color. However, if you want more flavor, add more pineapple juice. You can play with the amounts to suit your tastes.
You can use any flavor White Claw you prefer, watermelon just does the best, in my opinion.
If you don't have lime juice, you could swap for lemon juice, in a pinch. Still tastes great!
For an added flavor bonus, use spiced or banana rum instead of regular rum. This gives it an island feel.
Don't overmix once you add the White Claw. You don't want to flatten the seltzer as it makes the flavor not as good.
If desired, a drop of green food coloring will make the cocktail extra festive for St Patrick's Day.
Ok ladies, now it's our turn to chat about this and connect with each other.
What cocktail do you and your friends like to drink together?  Are you ready to get out and be more social or do you still prefer to stay in your bubble?  Do you prefer intimate get-togethers or big parties with lots of people?  We really do want to build a community here that lifts other women up, shares ideas and advice, and isn't afraid to share their stories in hopes of helping others.  The comments are right below the subscription box. We would love for you to subscribe and follow us on social media too.
If you are a big fan of lemon, you are going to love these lemon cocktails.  Check them out here!