As friends I feel like we should be able to talk about a wide variety of subjects, so today I have something more serious for us to connect with. The all-knowing
Wikipedia
defines social issue as, " A 
social issue
 is a 
problem
 that influences many citizens within a society. It is a group of common 
problem
in present-day society and one that many people strive to solve." One of the biggest social issues of our time is certainly climate change. I have been so impressed with the work
Greta Thunberg
and so many other young people are doing to raise awareness of climate change.  When I grow up, I want to be just like Greta. In the meantime, share this post with your friends, and spread the news of the many ways YOU can get involved with Earth Day 2021.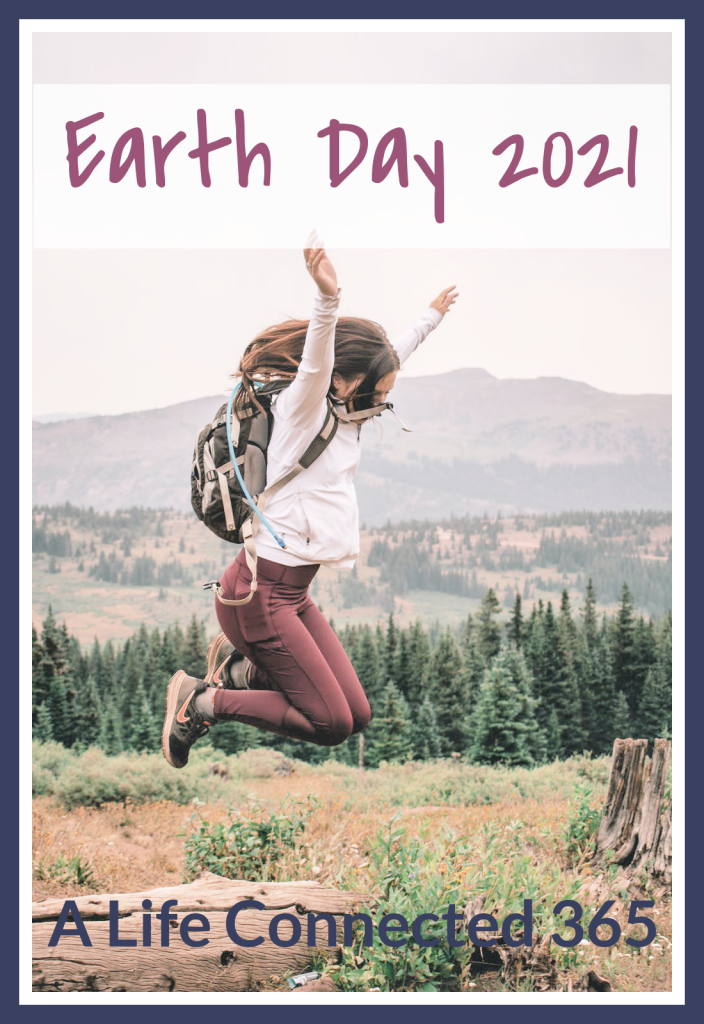 Every year on April 22, Earth Day marks the anniversary of the birth of the modern environmental movement in 1970.  National Geographic has announced that it plans to celebrate Earth Day Eve with a concert streaming on YouTube.  The concert will stream Wednesday, April 21st at 8:30PM EDT.  National Geographic is bringing attention to Earth Day with their concert featuring Ziggy Marley, Willie Nelson, Angélique Kidjo, José González, My Morning Jacket, Rostam, Valerie June, and Yo-Yo Ma. Personally, I can't wait to see Zizzy Marley.  I have been a fan of reggae music since Sesame Street introduced me to it, oh so many years ago. Anyone remember the Sesame Street episode I'm talking about?  Music and storytelling have always been a powerful combination. This year, they are coming together for the good of our planet.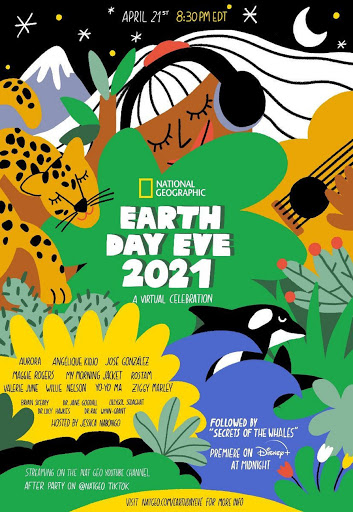 The event will be hosted by Jessica Nabongo (@catchmeifyoucan on Instagram) the well- known travel blogger and brand influencer. Jessica is famous for being the first black woman to have travelled to every country in the world.  Nabongo grew up in Detroit, Michigan (Hey! I have family there) and is the daughter of Ugandan immigrants according to her bio on her website.  "She uses her blog to share her story and build a community." Her philosophy of sharing her story with others is exactly the type of connections we enjoy making here at A Life Connected 365 and Jessica is sure to share her experience of her travels with us during this National Geographic event. I can't wait!
The event will also feature special appearances from primatologist Dr Jane Goodall, photojournalist Brian Skerry, environmental educator Lillygol Sedaghat, physiological ecologist Dr Lucy Hawkes, and large carnivore ecologist Dr Rae Wynn-Grant.  Each is sure to sprinkle their knowledge of planet Earth and its inhabitants with us throughout the concert.
Earth Day is quickly approaching, but it is not too late to get involved.  Hop over to
earthday.org
when you are done here to check out information on Earth Day 2021.  There are resources for classroom, at-home, and community learning.  Make sure you check out the advocacy packets which include subjects such as:
How to implement a composting system at your local school
How to start a garden chapter
How to create pollinator friendly locations
How to make your sports team more eco-friendly and
So much more……….
Now let's connect and get a conversation started.  Have you ever participated in Earth Day events?  Are you familiar with the details of The Paris Agreement or is it only something you have heard about on the news?  What is one thing that you regularly do to save Mother Earth from harm?  Now let's back up a minute……….Do you believe that climate change is real or just some made up hoax? I swear everything I needed to know, I learned from Sesame Street. From ABC, to colors, to reggae music, to having friends who look different than me. All of the important things in life, I learned from Sesame Street. Anyhoo……….  There are always multiple opinions to every conversation. Make your voice heard by leaving me a comment below.  This is a judgement free zone full of ideas and varying opinions. I can't wait to hear what you have to say, friend.
IUpdate: f you missed this special event Earth Day Eve, here the replay.  It was a fantastic show. I must say Ziggy really was a highlight for me.  I'm still singing his song today.