Lori, our head travel writer is here today with an exciting announcement for all of our world traveler friends who have been stuck in their homes for the past year and a half. Ladies, it's time to get excited.  Get your suitcases out of the closet and get your travel-size toiletries ready.  Facebook is going to be full of your vacation pics soon and I can't wait to see them!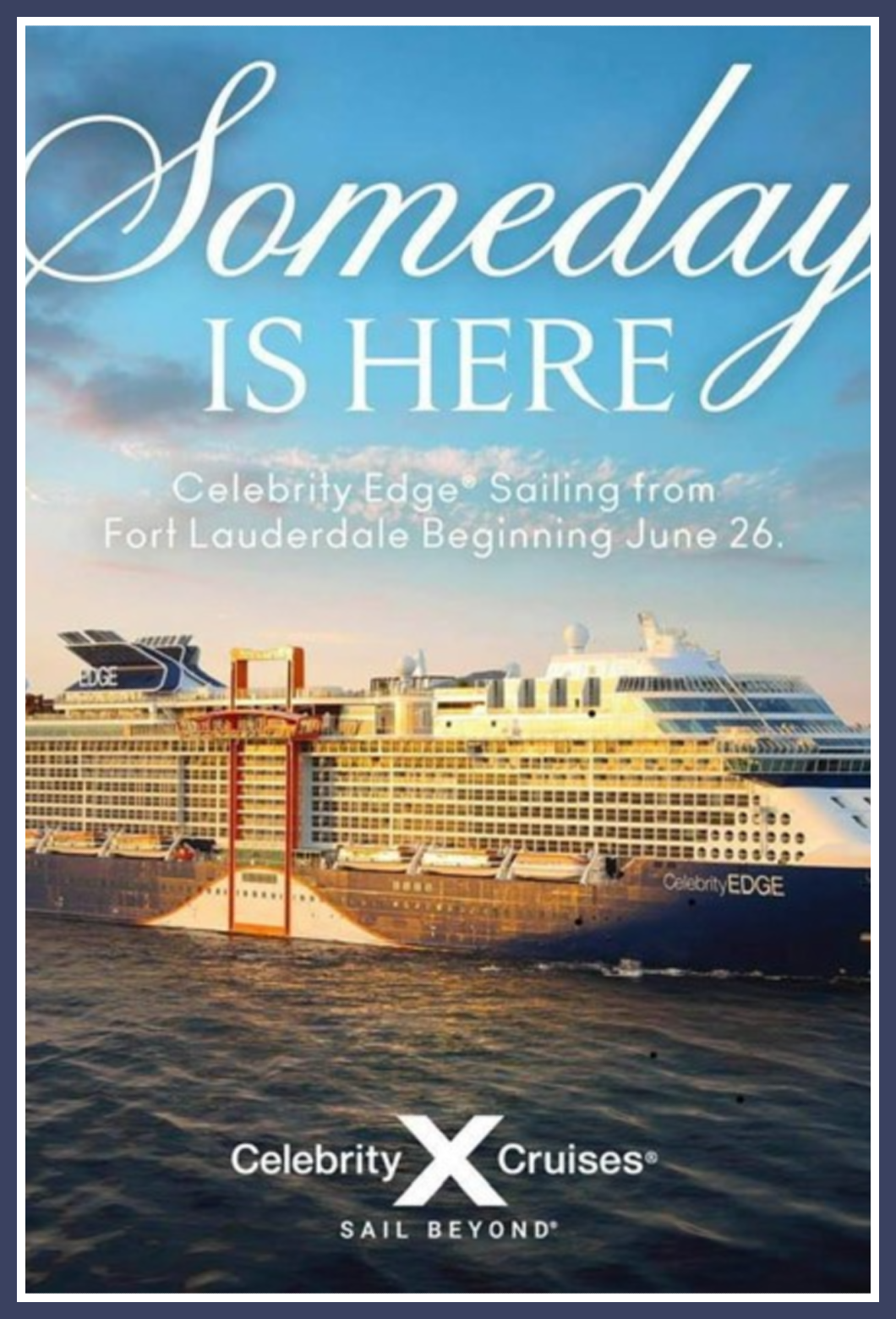 Celebrity Cruises Sails Again!
"Someday is here." That was the one-line tweet Celebrity Cruises CEO and President Lisa Lutoff-Perlo used to announce the news that on Saturday, June 26, the exquisite Celebrity Edge will be the first cruise ship to sail from US waters in more than a year. Captain Kate McCue, the first and still only American female Captain, will have the honor of leading the fleet — and the industry — back into operation.
Celebrity Edge will depart Port Everglades in Fort Lauderdale, setting sail on a seven-night cruise of the Caribbean in what promises to be a historic moment for the brand and the industry. Celebrity Edge was given the green light by the CDC to be the first ship back in the water, having met all-new standards for providing a healthy cruise experience for its guests and crew.
Celebrity Cruises has been working closely with health and government authorities, in each country they sail from, to outline a clear path for cruising with new health and safety protocols.
Celebrity Edge will sail with a vaccinated crew. US Guests 16 years and older must be fully vaccinated with all COVID-19 vaccine doses administered at least 14 days prior to sailing. As of August 1, 2021, all US Guests age 12 and older must be fully vaccinated.
If you need help, planning your next trip (and you do need help), hop over to Lori's website and get all of the help you need to plan your next dream vacation.  Professional help doesn't cost you any extra and actually can save you money and frustration in the long run.  If you need more information on the benefits of using a travel advisor check out: 10 Reasons You Need a Travel Advisor for Your Next Vacation.
Ok ladies, now it's our turn to chat about this and connect with each other.
Lori and I would love to hear from you. What is your dream vacation destination? Do you like to cruise? What has been your favorite destination? Are there other questions that you have for our travel advisor? You can reach Lori by hopping over to her website here.  We really do want to build a community here that lifts other women up, shares ideas and advice, and isn't afraid to share their stories in hopes of helping others.  The comments are right below the subscription box. We would love for you to subscribe and follow us on social media too.