April 22nd is Earth Day. To celebrate our planet, I'm sharing some of my favorite Instagram accounts that remind me daily that the world around us is worth protecting.  These Instagram accounts are full of beautiful pictures that help me relax and appreciate nature day after day. Happiness is just a scroll away.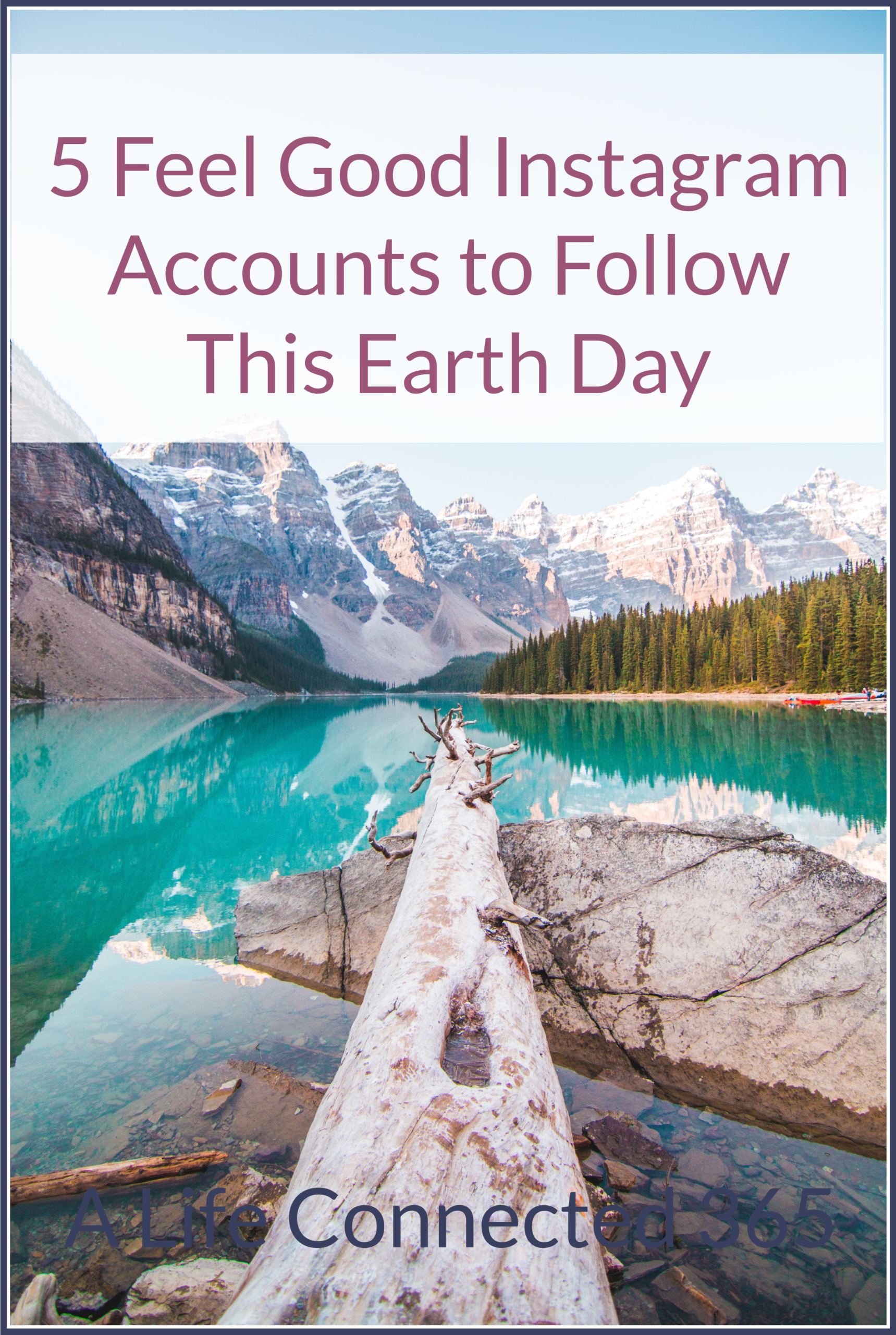 National Geographic
Natgeo features National Geographic's award-winning photographers who show us endangered animals, gorgeous scenery, and parts of the world we wouldn't otherwise see.
View this post on Instagram
_Ocean.life_
_Ocean.life_ is a community of ocean lovers who share the most breathtaking pictures and videos of ocean life.  You can't help but feel good when you are up close and personal with a whale or penguins.
View this post on Instagram
Earthpix
Earthpix has been inspiring millions to travel since 2013.  Explore the world, learn about new cultures, and discover amazing food from around the world.
View this post on Instagram
The Planet Wonders
theplanetwonders is all about watching the earth in peace. Photos and videos from around the world sharing nature and its inhabitants.
View this post on Instagram
Jessica Nabongo Ugus
thecatchmeifyoucan is Jessica's story of traveling the world.  She is the first black woman to travel to every country.  She shares stories and pictures from her travels.  Can we say vacation envy anyone?
View this post on Instagram
Now let's connect and get a conversation started.  Have you ever participated in Earth Day events? Do you know of other Instagram accounts to follow in order to connect with and appreciate nature more?   There are always multiple opinions to every conversation. Make your voice heard by leaving me a comment below.  This is a judgement free zone full of ideas and varying opinions. I can't wait to hear what you have to say, friend.
Until we connect again,
Christina