A 4th of July scavenger hunt for kids is the perfect way to take the fun of July 4th up a notch. I always want to make the holidays fun for my kids so they look forward to the holidays even as they grow into teens and young adults. We often travel to my aunt's house for a weekend of lake fun, games, barbeque, and fireworks. It is a special time for our extended family to really spend quality time together and make memories to last a lifetime.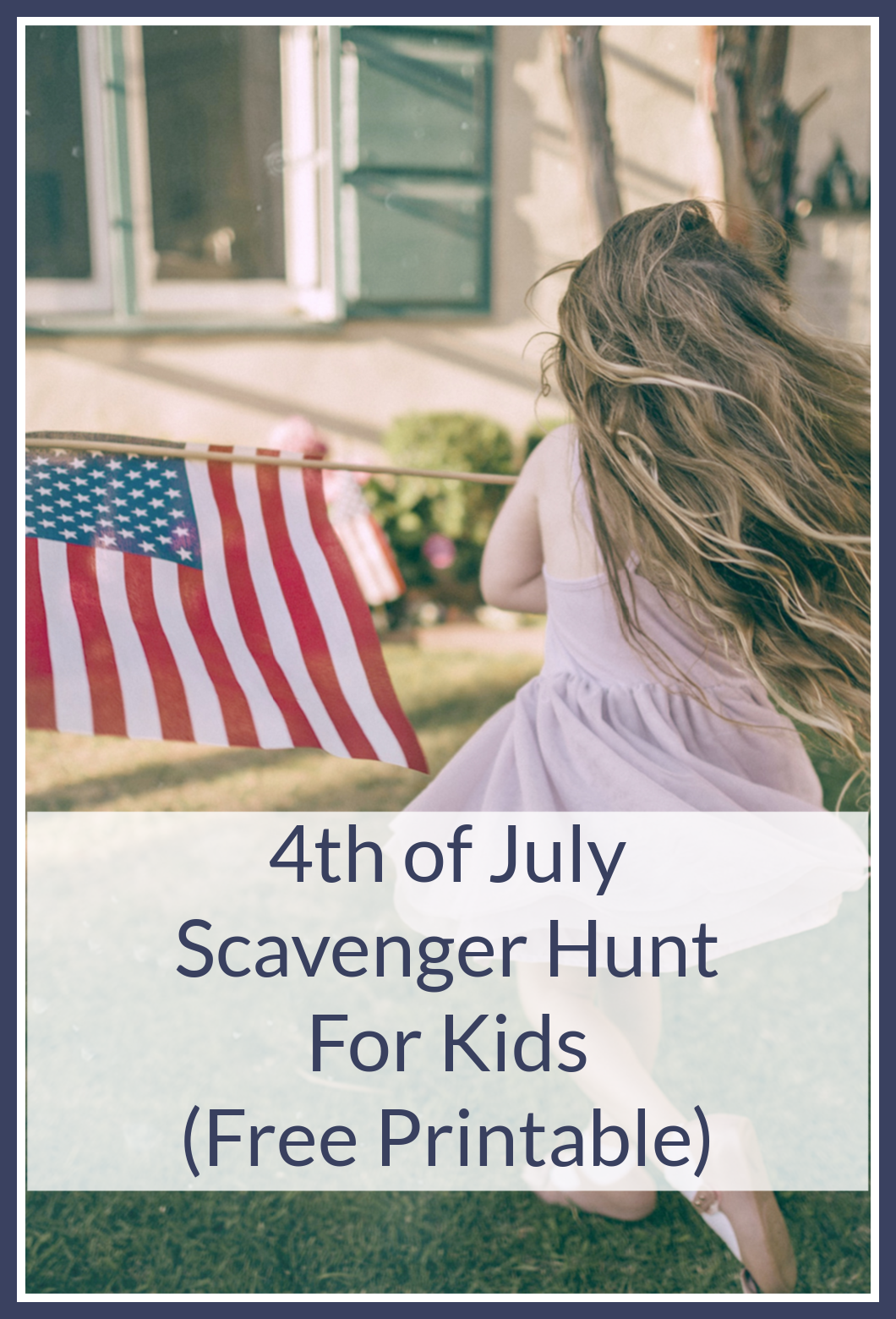 Fireworks, picnics, barbeques, boating, and parades are a few things about the 4th of July you may already enjoy as well. Why not add in the fun of a scavenger hunt for all of the kids this year?
This scavenger hunt is perfect for pre-school and elementary-age kids.  In addition to getting exercise and fresh air, scavenger hunts are lots of fun.  Print out the free printable, divide the kids into teams and let the fun begin.  You can let the kids be creative and find the items on the list or you can help the kids by laying out props.
If you have a mix of young and older children, I like to assign the older kids as "helpers". The older kids help the younger kids find the items on the list. I like to send the older kids out with phones to take pictures of the items they find.  It adds an extra element of fun for all.  If the kids don't all know each other or haven't seen each other in a while this is a great ice breaker to get the weekend started.  Laughing and working together is the foundation of a fantastic weekend.
I don't think prizes are always necessary for games, but prizes that add fun to the weekend are a great idea.  You could include my 4th of July Party Favors as a gift or any of the items that I used are a great idea. Small craft kits, bubbles, sunglasses, and sand buckets will keep the fun going all weekend.
Ok ladies, now it's our turn to chat about this and connect with each other.
I really want to hear about your plans for the 4th of July.  Does your family have any traditions or favorite foods they like for your summer parties?  What is one of your favorite childhood memories for the 4th of July? I can't wait to hear your thoughts and stories and see your recipes. Leave me a comment below.  The comments are right below the subscription box. I'd love for you to subscribe and follow us on social media too.
Until we connect again,
Christina
For the adults, check out these Lemon Cocktails which are both refreshing and delicious for hot summer 4th of July parties.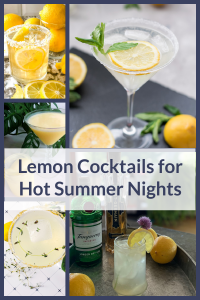 These Red, White, and Blue desserts are a great addition to your party as well.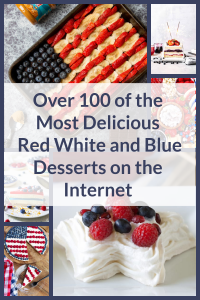 If you like this 4th of July Scavenger Hunt, you will also like the Spring Scavenger Hunt printable.