Today we continue our "Stressed Out" series.  If you missed the first in the series you'll want to catch up. You can find it here. We are exploring our stress and tips for managing that stress. We are sharing this journey to better mental health and a life of intention together. Stress has a way of making itself known when we want to go to sleep. Somehow, we can shove our stressful thoughts aside most of the day, but when we try to clear our minds and go to sleep, BAM- stressful thoughts overwhelm us. There are times when it's really hard to clear our heads and go to sleep. Thankfully, there are apps to help.  There are apps for everything, right?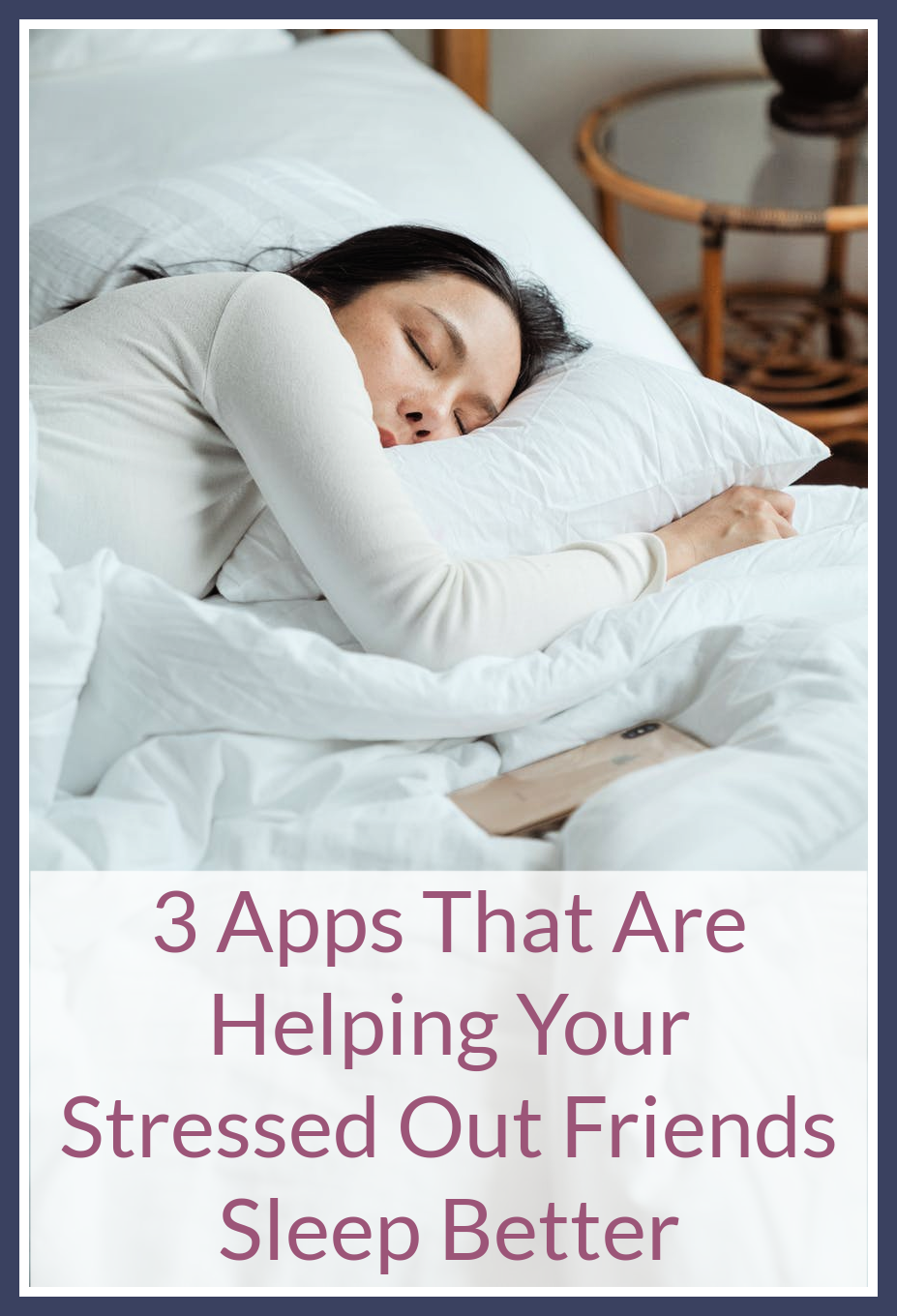 Our smartphones are never very far away. They can be useful when it comes to reducing stress and helping us sleep. iPhone and Android have apps that help us better understand our sleep cycle and help us clear our minds and sleep better. Here are three apps your friends are likely using to sleep better.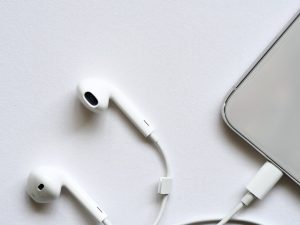 Headspace- The Headspace app's tag line is Be Kind to your Mind. This mantra is perfect when stress tries to rob you of your sleep. This app has a variety of benefits including help to assess why you may not be sleeping, functions for power napping, and being mindful. The app is free for basics and charges a monthly fee for advanced features.
Calm- The Calm app is one of the highest-rated apps for relief from anxiety and stress. This app has a wide variety of meditations ranging from beginner to advanced and subscribers can choose how long and what type of meditation they prefer. This app also has an option for nature sounds which can be great as white noise for stress relief. The sleep stories are very relaxing like bedtime stories for children. The story read by Matthew McConaughey is a particular favorite of mine.  This basic app is free.  The upgraded version is available at a low monthly cost.
Dare- The Dare app is unique because its focus is helping you face your anxiety and stressors rather than distract you from them. This unique app helps you move through anxiety using guided imagery you can focus on while the audio portion helps you sit comfortably with your stress. This can help you overcome and move on from stress, leading to better sleep and less recurring anxiety. This app is free with in-app purchases available.
Using your phone to help manage stress and sleep better makes sense. Having resources available that guide you through relaxing and letting go of worries is an asset at bedtime. Try various apps to see which ones meet your needs. Be willing to switch it up and try new apps when one feels too familiar, the variety will help. Be willing to invest in the small fees to upgrade and unlock the bigger and better features too.  A good night's sleep is priceless.
Ok ladies, now it's our turn to chat about this and connect with each other.
I really want to hear what you think about this new series.  Are you stressed out and ready to do something about it? How is your sleep? Are you able to get a good night's sleep or are thoughts racing through your head all night?  Have you used any of these apps or have you tried any other apps that have really helped you out? I can't wait to hear your thoughts and suggestions. Leave me a comment below.  The comments are right below the subscription box.
If you want to join this journey to better mental health and a life of intention with a great group of friends, click here to get your free Self-Care Mental Health Journal Prompts or fill out the form below.  Print the journal pages out, put them in a binder and take a little time to go over the prompts this week.  There will be more prompts and information to follow.  The best way to deal with stress is to have a friend. Let's do this together.