This site uses affiliate links and I may earn a small commission when you use my links and make a purchase without incurring an additional fee yourself. Many thanks for supporting this website. Please see my legal page for more details.
All good parents know that reading with their child is so much more than simply saying the words on the page. Reading is a conversation back and forth, snuggling, and love. When you read together daily, a great way to keep things fresh and fun is to incorporate new books along with perennial favorites.  Here are 10 books to enjoy with your kiddos for St Patrick's Day and the month of March.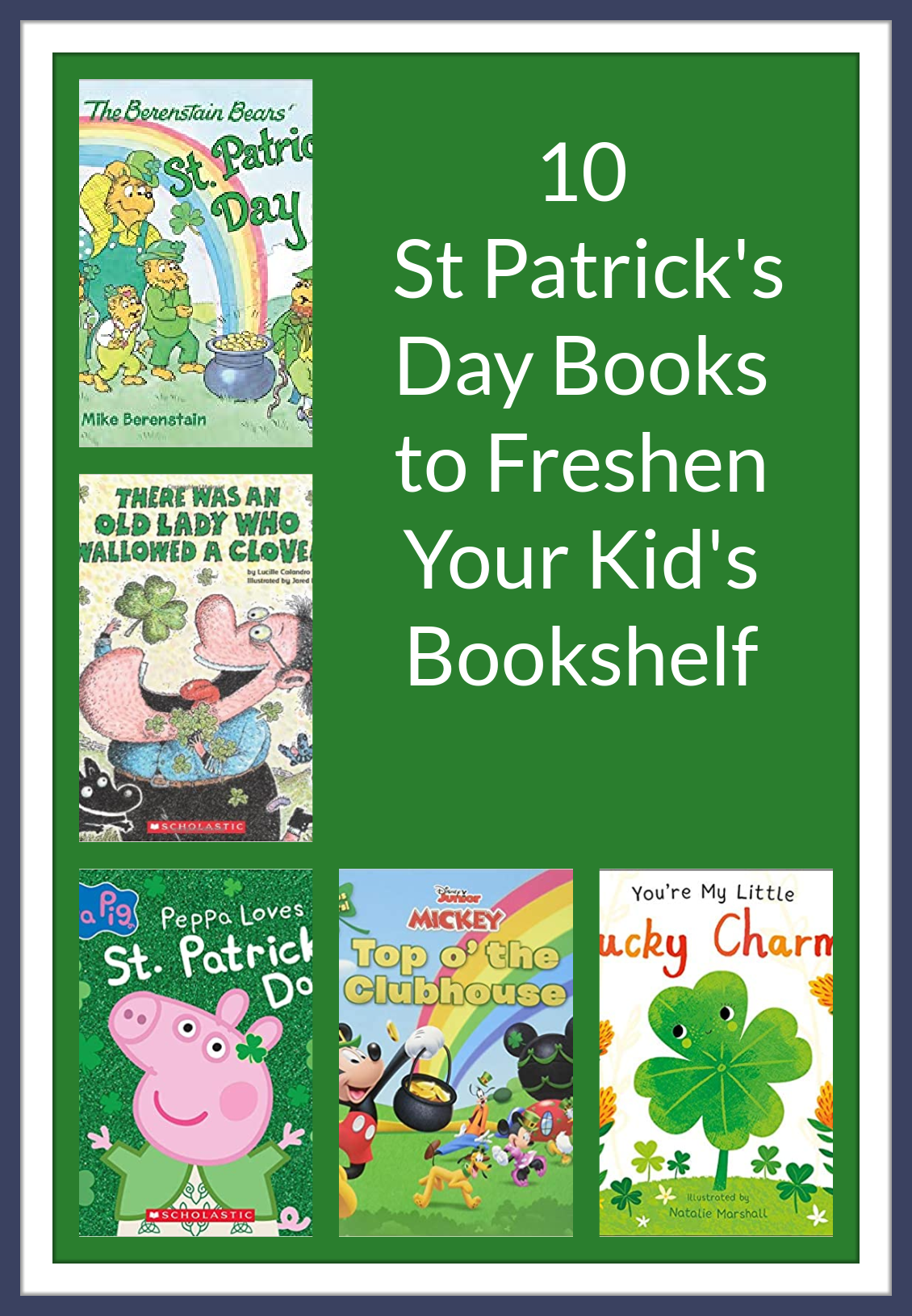 10 Fun Books for St Patrick's Day
The Berenstain Bears' St Patrick's Day: Join your favorite bear family as they enjoy some of the traditions most associated with St Patrick's Day, from gathering to enjoy a parade down Main Street to leprechauns and pots of gold.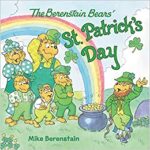 Celebrating St. Patrick's Day: History, Traditions, and Activities – A Holiday Book for Kids: St. Patrick's Day is about more than just shamrocks and leprechauns! This nonfiction book for kids explains the history, traditions, and customs of St. Patrick's Day in a fun and engaging way.  The book includes fun activities for you and your child to celebrate St Patrick's Day. 
Happy Leprechaun Finger Puppet Plush St. Patrick's Day Board Book: Not all leprechauns are lucky! Follow along to the story of the leprechaun as he encounters endless mishaps and misfortunes on his journey to the end of the rainbow. You and your little one will be howling with laughter as you read this board book together.
How to Catch a Leprechaun:  Is this the year you'll finally catch the leprechaun with your child? Start a St. Patrick's Day tradition with this fun children's picture book and get inspired to build leprechaun traps of your own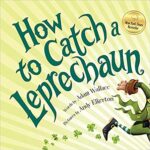 Jamie O'Rourke and the Big Potato: After a chance encounter with a leprechaun, Jamie O'Rourke finds himself growing the biggest potato in the world. But what will happen when the potato grows too large for Jamie and the villagers to handle?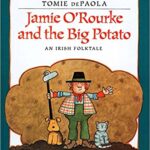 Lucky The Farting Leprechaun: A Funny Kid's Picture Book About a Leprechaun Who Farts and Escapes a Trap.  What could be funnier?
Peppa Pig: Peppa Loves St. Patrick's Day: Peppa and George learn about St Patrick's Dayas go to Ireland for an Irish-dancing festival!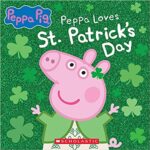 There Was An Old Lady Who Swallowed a Clover! : There was an Old Lady who swallowed things over and over, and now she's come back to swallow a clover! This old lady is a hoot and you will be laughing for days after reading this book.
Disney Junior Mickey Top o' the Clubhouse: It's St. Patrick's Day at the Clubhouse, and Mickey and the gang are ready to celebrate with a party!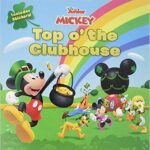 You're My Little Lucky Charm: This sweet little board book is a celebration of St. Patrick's Day with touch-and-feel pictures of rainbows, leprechauns, and pots of gold.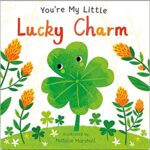 Ok ladies, now it's our turn to chat about this and connect with each other.
What are your favorite books to read with your kids? Do you have any of the books listed here? If so, tell us a little bit about it. Out of curiosity, what time of day do you like to read with you kids – morning, afternoon, before bed, or all of the above?  We really do want to build a community here that lifts other women up, shares ideas and advice, and isn't afraid to share their stories in hopes of helping others.  The comments are right below the subscription box. We would love for you to subscribe and follow us on social media too.